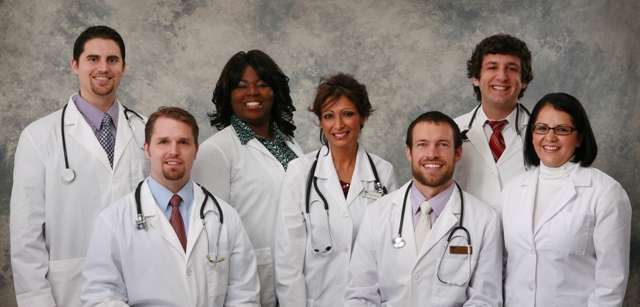 The doctors & staff at Oregon Medical Centers have been helping and treating the community of Aloha, Beaverton, Salem, Keizer & Hillsboro for many years. We specialize in helping people who have been hurt in car accidents, work injuries as well as regenerative medicine/stem cells which repair, regenerate and reduce inflammation. We treat many conditions including whiplash injuries, neck and back pain, headaches, sciatica, pinched nerves, TMJ (Temporomandibular), shoulder & knee injuries, herniated discs, damaged muscles, osteoarthritis and ligament injuries.
We have treated thousands of patients over thirty three years. We have a team of doctors and staff to help you. We offer Chiropractic treatments, physical therapy, massage and regenerative medicine. We also have an insurance department to assist in the insurance process, so our patients can focus on getting better. Regenerative Medicine may include: Stem Cell therapy, PRP, PalinGen allograft tissue derived from the amniotic membrane and fluid as well as mesenchymal stem cell tissue derived from the umbilical cord of healthy birthed babies.
We are here to serve you!
We offer Chiropractic treatments, physical therapy, and deep tissue massage. We have digital x-ray machine on site. We go the extra mile for our patients. We have an excellent insurance department to help you with all of your insurance questions so you can focus on getting better.
If you have been hurt in a car accident or have an on the job injury, insurance should cover 100%. Call us for details.
Dr. Sunita Bhasin, D.C.
Dr. Bhasin grew up in Southern California and did her undergraduate work in pre-med at California State University Northridge, as well as Humboldt State University in California. Dr. Bhasin attended the University of Western States in Portland Oregon where she earned her Doctor of Chiropractic Degree. Dr. Bhasin has passed her National boards and her State Boards. Dr. Bhasin loves helping people and finds great joy helping injured people get out of pain and get their life back again. She has helped thousands of patients.
Dr. Bhasin has three beautiful children and two dogs. Dr. Bhasin loves the outdoors, and you can find her walking many of the hiking trails of the Pacific Northwest with her family and her two dogs.
---
Dr. Gaby Carter, ND, CVT
Dr. Carter has over 21 years of medical experience and training that she continues to utilize with every patient interaction. She is currently working at Oregon Medical Centers in Oregon, as well as at Mercy and Wisdom Community Clinic and Natural Medicine Physicians for the Makah Nation. Dr. Carter has worked in surgery and anesthesia for 16 years. She is acutely aware of the multitude of therapies available for her patients including surgical, regenerative medicine, pharmaceutical to nutrition and botanical medicine as well as stem cell therapy. Dr. Carter integrates functional medicine in her practice. Dr. Carter has many years of experience in Regenerative Medicine, Prolotherapy, Ozone therapy as well as PRP. Dr. Carter is passionate about helping her patients lead a healthy and abundant life through natural medicine such as stem cells, regenerative medicine, natural medicine, and functional medicine. Dr. Carter continuously updates her training and refines her understanding of the available treatment options.
Click Here to visit Dr. Carter's Website
---
​Brad Busey, N.P.
Meet Brad Busey, NP, our medical provider. Brad has worked with patients across the lifespan from babies to 95 year olds. Brad has worked with both in-patient and out-patient in a hospital setting. Brad enjoy working with all populations as well as all ages.
Brad currently works at a local hospital in the Emergency Department as well as at Oregon Medical Centers. Brad also works at the local free clinic helping folks that can't afford healthcare. Brad received his medical training at Marysville College as well as at OHSU, in Portland, Oregon. Brad loves helping people!
Brad's dedication and passion for providing excellent health care and customer service is astounding.
Brad is married with 5 children. Brad enjoys spending time with his family when not seeing patients. You may find him going to the wonderful local parks in Salem with his family & enjoying the natural beauty that Oregon has to offer.