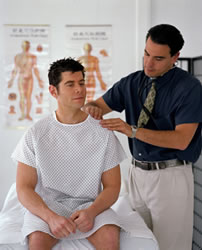 The car accident chiropractors at Oregon Medical Centers in Aloha, Oregon is fully equipped to care for you when you suffer an injury as a result of an auto accident. Consider us your Aloha car accident chiropractor! Dr. Bhasin has been providing chiropractic care to patients from all walks of life since 1990 and has amassed a wealth of knowledge relating to how chiropractic care can help you recover from an injury received in an auto accident. When our bodies are subjected to blows or impacts at high speed, there can be far-reaching effects, some of which are not immediately noticeable but appear after a few days, such as whiplash.
An accident doesn't have to happen at high speeds to cause an injury; neck pain, back pain, headaches, shoulder pain, stiffness, sore muscles, blurred vision, and other soft tissue damage can be the result of a low-speed crash, as well. Everyone is different, and two people can be affected by the same accident quite differently. Even two people in the same vehicle can suffer very different injuries because each individual body is different. If you need a whiplash chiropractor, Dr. Bhasin is well versed in this particular injury and its effects and combines expertise with caring, modern technology, and time-proven techniques to restore your body to its natural best.
Modern car accident chiropractic care combines the best of two worlds; ancient healing techniques and modern medical resources, along with the expertise and knowledge of a trained staff of medical professionals who all have your best interests at heart. We believe in taking care of people through proven techniques that restore proper function to all your joints, muscles, and bones, so you can resume your life the way you want to after an accident. We'll help you rebuild any strength you've lost and bring back the flexibility you need to function correctly and avoid re-injury, without the use of drugs or the need for surgery. While prescription medication simply covers up painful symptoms, chiropractic treatment addresses the underlying injury, getting to the root cause of your pain and eliminating it naturally.
The best time to see a whiplash chiropractor is as soon as possible after an accident. When you treat your injury as soon as possible, you're helping your body heal as quickly as possible. If you're searching for the best path back to wellness after an injury, we urge you to take advantage of the natural healing benefits of chiropractic care. Chiropractic adjustments can relieve pressure on the muscles and nerves, reducing inflammation and bringing your spine back into its natural alignment, and corrective exercises can help bring back your full range of motion.
If you're looking for an Aloha car accident chiropractor with a proven track record of success and a caring, friendly staff who will support you and make you feel welcome every time you visit, give Oregon Medical Centers a call at 503-390-1552 and arrange an appointment today. Don't live with the pain of an untreated car accident injury for another day; let us help get you started on the path to total wellness with customized chiropractic care.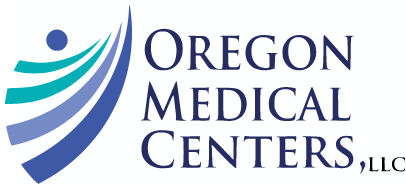 Call Us Today! (503) 642-2845